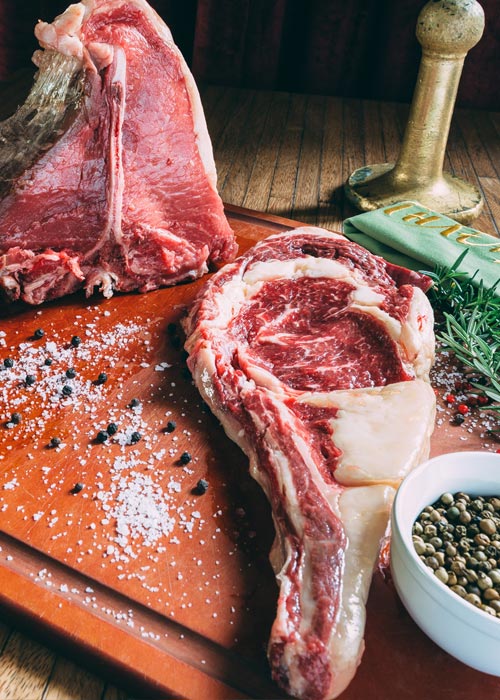 A true meat experience
One of the best restaurants and wine bars in Athens...
Awarded restaurant: 2017 - 2018 - 2019 Greek Cuisine Award

At Telemachos Athens we choose our ingredients extremely carefully. A hand-cut beef tartare or a classic beef carpaccio reflect the top quality of our meat. Traditional grills, a French-styled rotisserie and a Josper oven broil every piece to perfection: lamb, mutton, pork, veal and beef, all coming from small Greek farms, as well as American Black Angus Beef and Italian Fassona Piemontese beef. Customary and unusual cuts and impressive dry-aged meat selections combine the best parts of a high-end Greek taverna and the latest international steakhouse trends. Our anthology of Greek charcuterie adds the final touch to a multi-faceted scenario that gets the carnivorous juices running.